About GPS Lokator
Our multi-language GPS Lokator control panel supports 54 languages, here you can check exactly which languages ​​our control panel supports:
Please check supported GPS devices by GPS Lokator
With our GPS Lokator server you can track live GPS devices. Through our GPS server you can track Android mobile phones to which you have previously installed our application GPS Lokator. Also, if you own a GPS device, you can connect it to our server and monitor the location of the GPS device. GPS lokator can be used for tracking: cars, trucks, helicopters, planes, construction machines, people (employees, family), pets, etc. We offer you android application to install on the device you want to locate. You can also order GPS devices from us, for cars, home pets and more, feel free to contact us. Through our server, you can track live your devices and make a report on the location of the GPS devices in the previous 90 days. GPS Locator is an excellent tool for tracking our family and especially the young people, because at any moment we can have knowledge about their location and therefore we are safer.
You can also order your personal server with your company logo and we will install GPS tracking software where you can track your customers GPS devices.For more information please refer to the Buy Now page.
Track Vehicles
GPS Locator allows you to track vehicles, whether it comes to personal vehicles or you want to track your companies vehicles and employees, their movements, drives, routes etc.
We are the cheapest gps company on the internet with high quality services and support. If you find cheaper and better quality, please let us know!
Track Mobile Phones
As for locating through mobile phone applications, we offer applications for Android mobile phones. For Android mobile phones, we have an official version downloaded through the google playstore or from our website, which is visible on the mobile phone when you install it, and also have a hidden version, which becomes invisible when installed on Android mobile phone. For more information on downloading applications, installing and using, please refer to the Instructions page.
Our GPS Locator allows you to track the location of a mobile phone on which you have previously installed our application, an ideal solution for monitoring our children, parents, etc. of course with their permission to monitor ...
GPS Lokator Feautures
Here you can see all feautures of GPS Lokator

GPS Lokator Server
GPS lokator software provides high performance and stability on Windows, Linux or any other platform. The server can be self-hosted in the cloud or on-premise. We also provide a number of hosted options with professional support.
Devices
GPS lokator supports more protocols and device models than any other GPS tracking system on the market. You can select GPS trackers from a variety of vendors from low cost Chinese models to high-end quality brands.
Interface
GPS lokator includes a modern fully-featured web interface with both desktop and mobile-friendly layouts. We also provide native mobile apps for Android platforms. In addition to that we have a set of apps enabling mobile devices to be used as GPS trackers
Live Tracking
With GPS lokator you can view your GPS devices in real-time with no delay. We have various mapping options, including road maps and satellite imagery. The Server can handle a wide variety of sensors and additional information supplied by GPS units.
Alerts
GPS lokator software provides instant web notifications along with support for email and SMS. This allows for external alerting in cases of harsh driving behaviour like speeding, fuel and maintenance events, geo-fencing and many other types of alerts.
Reports
GPS lokator supports simple location history, trip, chart and summary reports. You can view data directly in the web or mobile app and also export and download an Excel file. History can also be projected on the map providing visual representation.
A geo-fence is a virtual perimeter for a real-world geographic area. A geo-fence could be dynamically generated—as in a radius around a point location, or a geo-fence can be a predefined set of boundaries (such as school zones or neighborhood boundaries). The use of a geo-fence is called geo-fencing, and one example of usage involves a location-aware device of a location-based service (LBS) user entering or exiting a geo-fence. This activity could trigger an alert to the device's user as well as messaging to the geo-fence operator. This info, which could contain the location of the device, could be sent to a mobile telephone or an email account.
Geofencing, used with child location services, can notify parents if a child leaves a designated area. Geofencing used with locationized firearms can restrict those firearms to fire only in locations where their firing is permitted, thereby making them unable to be used elsewhere. Geofencing is critical to telematics. It allows users of the system to draw zones around places of work, customer's sites and secure areas. These geo-fences when crossed by an equipped vehicle or person can trigger a warning to the user or operator via SMS or email.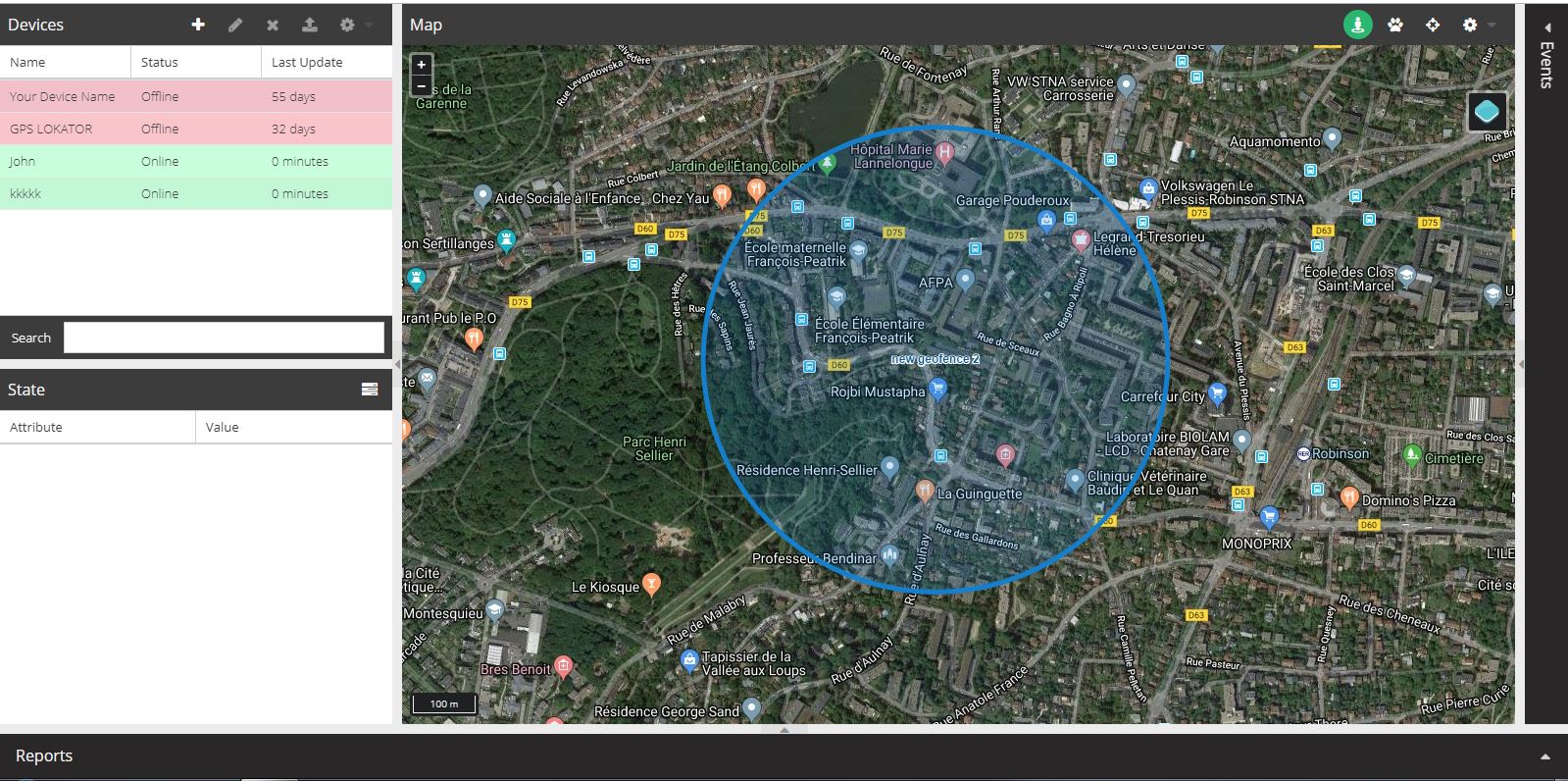 Notifications is the way to notify users about (device exit/enter Geofence, device is online/offline etc..)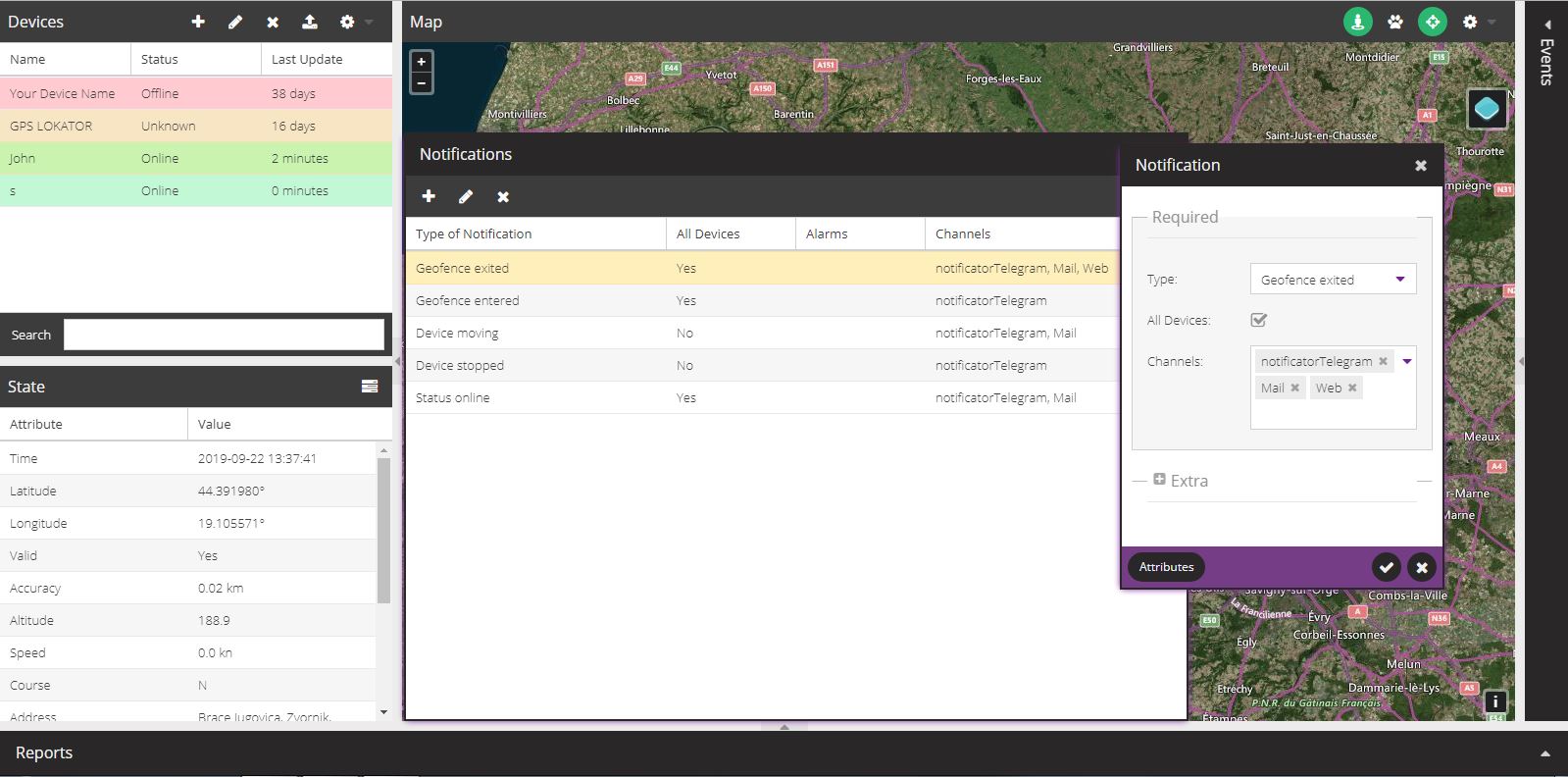 Tracking a person, vehicle, mobile or any other important object has never been so easy. Feel safe about your family and get notifications when device exite or enter the Geofences or manage your business with effective and useful features. With GPS Lokator software you can get the most relevant notifications about your vehicle/mobile condition or driving behaviour, for instance: driver's stopovers, speeding, fuel consumptions and the distance that has been traveled. Furthermore, get instant SOS alerts in cases of emergency. All notifications receive easily to your computer, tablet or smartphone, that works with Android or Windows operating systems.
All important reports and history of your tracking vehicles, people or smartphone can now be downloaded in XLS format. Get the essential reports, such as: the exact location of your following object, the distance traveled, vehicle stopovers, fuel consumptions and driving hours in one place. All detailed information can be saved to your laptop, smartphone or any other device. Providing useful and effective features, GPS Lokator also generates group reports solutions, that can be downloaded in a history format.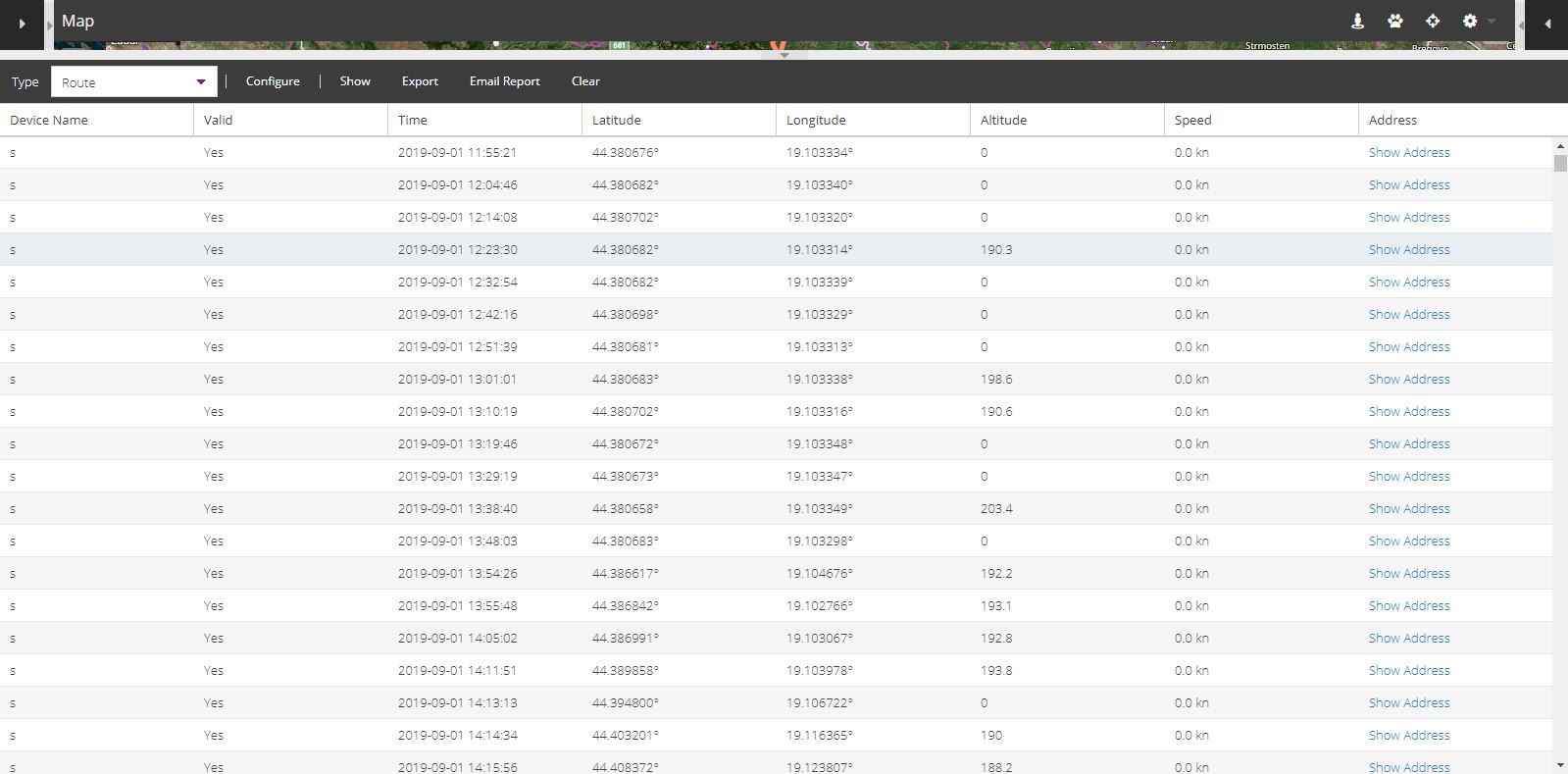 Reverse geocoding is the process of back (reverse) coding of a point location (latitude, longitude) to a readable address or place name. This permits the identification of nearby street addresses, places, and/or areal subdivisions such as neighbourhoods, county, state, or country. Combined with geocoding and routing services, reverse geocoding is a critical component of mobile location-based services and Enhanced 911 to convert a coordinate obtained by GPS to a readable street address which is easier to understand by the end user. Reverse geocoding can be carried out systematically by services which process a coordinate similarly to the geocoding process. For example, when a GPS coordinate is entered the street address is interpolated from a range assigned to the road segment in a reference dataset that the point is nearest to. If the user provides a coordinate near the midpoint of a segment that starts with address 1 and ends with 100, the returned street address will be somewhere near 50.
Downloads
Turn any android smartphone into a GPS tracker
In this section, you can download the applications that you install on the mobile phones that you want to locate/track, for the android platform. You can also download app Manager from which you can track the locations of your desired device (if you do not use the Desktop version of the PC).
In addition to standard version available on the Google Play, GPS Lokator Client for Android comes in a special hidden version. It includes modifications to make the app less visible to the phone's owner. Name is changed from "GPS Lokator Client" to "Device Settings". Default Android settings icon is used as an app icon. After first start, the app removes itself from the launcher. To open it again dial 8722227 (GPS Lokator).
Instructions
Instructions on how to install / uninstall the android client on your desired mobile phone and how to use other GPS Locator features
How it works
1. Download application from our website or Google play and install the application on the mobile phone you want to monitor.
2. Set your desired application parameters or you can leave default settings(Instructions can be found on the Instructions page).
3. Buy the package you want to try or use (10 days money back guaranteed) and at the email you made the payment with, we will send you Control Panel login information and Instructions that you can start monitoring your devices.
Attention: If you want us to send information to a different email address than the email you made the payment with, please fill in the message when making the payment or contact us.
GPS Lokator Client Explanation, Installation/ Uninstallation
Explanation for application parameters on a GPS Lokator client: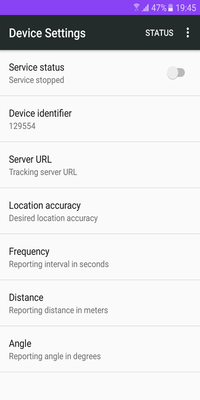 1. Device identifier:
is unique identification of the device. Remember / write down this number when installing the application you will need it later for adding a device via the control panel!
2. Server URL:
is the web address of the server where the tracking locator connect,do not change this field!
3. Location accuracy:
With this option you adjust the precision of locating the device:
GPS provider:
it only uses GPS signals and locates tracking devices with satellites, very efficient in the open, but not efficient indoors and the battery is quickly consumed.
Network provider:
an option that uses a WIFI signal, and cellular network signals, or the closest cell towers, with this option is less accurate precision of locating the device, but locating it both indoors/outdoors.
Mixed provider:
an option with the least precise location of the device, but the battery consumption is therefore minimal.
4. Frequency:
is the option of reporting location in seconds, setting smaller numbers is better to locate the device, but battery consumption is faster.
5. Distance:
is an option which distance (in meters) after which the device reports location.
6. Angle:
direction change (in degrees) after which the device reports location.
Installation of the official version of GPS Lokator Client:
1. From the mobile phone you want to track, download the android app (the official version can be downloaded from the Google Play Store app, just type the GPS Lokator client in the search, until a hidden version can be downloaded from our website only) in the Download section.
2. As far as the official version is concerned, after downloading the application to the desired mobile phone, install the application normally. Play the video below to look at the detailed instructions on how to install the official version app
(We have already made the best application parameters for lower battery consumption on the phone, and that the mobile phone can be located solidly in rural areas and very well in populated areas where the coverage of GPS signals, Wifi networks and cell towers is good, so you can just install and run the app without any modification.)
Before installation GPS Lokator Client please, Location service is required to be enabled in the tracked device. Otherwise, the GPS Lokator Client mobile app cannot be tracked!
Installation of the official version of GPS Lokator Client:
Uninstalling process is the same as for any other application on the android phone, check the vieo bellow.
Hidden version installation, please check the video below:
Uninstalling process hidden version, please check the video below:
We have already made the best setting for you for lower battery consumption on the phone, and that the mobile phone can be located solidly in rural areas and very well in populated areas where the coverage of GPS signals, Wifi networks and cell towers is good.
You can always set the parameters to yourself and how they fit you.
If you want a very precise location then use only the GPS signal and in the "Location accuracy" option, select the "GPS provider" option, and set the time to "60" in the "Frequency" option, set "45" in the "Angle" option. Warning: With these options, the battery on your mobile phone will quickly be consumed, and the GPS arrow will often be active!
With the "Location accuracy: Network provider" option, the mobile phone does not only use the GPS signal to locate a mobile phone but also use the LBS option, or use both WIFI and mobile networks to locate the phone, the location is less precise, but it is therefore possible to locate the mobile phone in the open and indoors. And do not worry because the phone will always be located exactly 50 meters in the "populated" area with the Network provider option!
As far as options are concerned, do a little experimenting and see which option suits you best and then set it up on the application if our offered configuration does not suit you.
GPS Lokator Manager Explanation, Installation / Uninstallation
GPS Lokator Manager is a mobile application to manage GPS tracking devices. It requires a GPS Lokator server instance to work.
By default application is configured to use GPS Lokator service. GPS Lokator Manager shows server selection screen only on the first start
GPS Lokator Manager installation, please check the video below:
Uninstalling process GPS Lokator Manager, please check the video below:
GPS Lokator Server Explanation (add device, add Geofence, add notifications)
How to add device GPS Lokator web server:
How to add Geofence:
How to add Notifications via email
Terms of Use/Legal
Avgust 29, 2019 4:17PM
General terms of sale relate exclusively to our site. Anyone who visits or makes purchases over the site, acknowledges that he has the ability to apply the conditions described below, who are adult, not under guardianship. You acknowledge that you have read these terms and conditions before you order. Setting up an account implies that you have fully and unconditionally accepted these terms and conditions.
There is no sales agreement between the buyer and us only after accepting your order from us. This acceptance will be considered complete and will be deemed to have been successfully communicated at the time of dispatch by email confirming that your order has been delivered. The GPS locator sells to companies or individuals who own mobile phones that they want to control. This use is permitted only if it is implemented in accordance with the laws in force in the country respecting the privacy of others. It is the responsibility of the GPS users to verify that their use is subject to all applicable laws in its country and the one in which the software is used. In particular, it is forbidden to use it for purposes described as unfair, without the knowledge of the person using the telephone.
By downloading and installing the software on your mobile phone, you agree that you own a mobile phone and that it is a contract with your mobile operator on your behalf. It is not enough to be the sole subscriber or only the owner of the mobile phone. You also confirm that your use in all aspects will be in accordance with the laws in force in your country and country in which you can or will be used. When these provisions are not enforced, the person or entity involved in these activities acknowledges their guilt by violating the privacy of others. This will be punishable as the criminal law of his country will determine the case. The GPS locator and resellers take no responsibility and are not responsible for any misuse and / or damage caused by the software or its products. It is the ultimate user who takes responsibility to respect all the laws of their country of residence and those in which the software can be used.
By purchasing and downloading the GPS Lokator apps, you agree with the above. You are within the law. If the phone and subscription to a mobile operator are owned by an individual - legal representative, guardian, etc. - or entities (companies, associations, organizations, etc.) They are informed and agree in writing, without any obligation, that their movements may be known to the company, the use of the software is legal. However, it is highly recommended to consult with a law firm if there are no other restrictions to take into account the laws in force in the country to use the software. These precautions taken, you will be happy to improve the productivity of your teams and the consistency of messages and communications sent to your customers and partners. You are illegal however, it is not legitimate to follow someone. Follow his movements without permission. You acknowledge that you have read these words with good conscience. If you have any further questions, please contact us via our contact form.
Gallery
Check our gallery from the recent events
GPS Tracking Pricing
If you need a unique package of your choice, please contact us.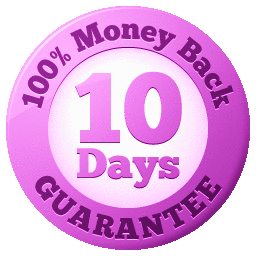 Contact Us
Contact information GPS Lokator
Viber/WhatsApp
+387 66 009 473